In order to make for a good shopping experience when buying online, there are several things we should all check before hitting that 'buy now' or 'checkout ' button. My own recent online shopping as well as my own customers' have inspired this blog post. 
How many times have you purchased something online and then wondered later what their return policy is, what their reviews were like, or where are they actually shipping from, or did I just pay in USD instead of CAD? Or what about the size? 'Maybe I should have paid more attention to that... but the pic looked like it would fit Fido.'  I received an order at elle & belle awhile ago for a bracelet. For some reason, I had the feeling that I should send an email to verify the size. My instinct was right. She was so taken with the bracelet she didn't even check what size it was. I was able to adjust the size and send it on it's way. (I wish I knew how to change the size of this photo :))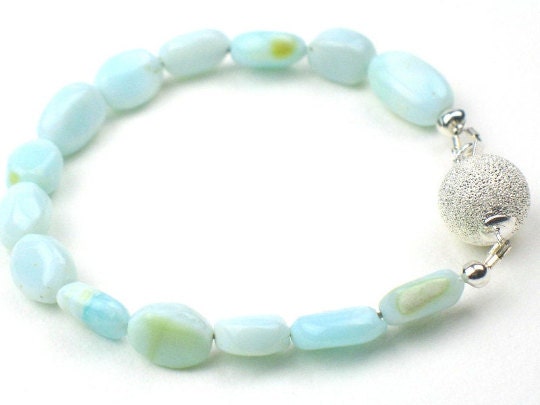 It's important to navigate a website, especially if it is new to you, to learn all you can about the company you are sending your money to. Are they legitimate, do they offer contact info, do they offer secure checkout and/or display 'https' in their URL? I like to pay with PayPal whenever possible becasue your credit card is secure with them (hopefully) and if there is an issue you can take it up through them. 
Always look at customer reviews and frequently asked questions (FAQ) to see if the product is actually right for you. My Etsy shop and own website have 'Shop Policies' where you can learn about shipping options, reviews, FAQs, and elle & belle's Story and get to know more about me or just check the previous blog post.  https://www.etsy.com/ca/shop/elleandbellejewelry?ref=seller-platform-mcnav 
What about social media accounts. Are they on FB, IG, Pinterest? You can also learn quite a bit about a company by checking out their Facebook Page or Instagram account. This is also a good place to see if they have any 'discount coupons' or giveaways available.
Some online companies have an 'Announcement ' section at the top of their website. Most Etsy shops do and this is another place where you might find discount or sale information or coupon codes that are currently being offered or in a websites banner. For example, you can see elle & belle's coupons and discount offers in this section as well as how to order gift cards. One of my recent customers could have used one of my discount codes found in my 'Announcements'. If I notice it I often discount it anyway. Elle and Belle's announcements can also be see in a previous blog article or here:  https://www.etsy.com/ca/shop/elleandbellejewelry?ref=seller-platform-mcnav 
One last point, even before physically shopping it might be worth checking out a store's website for coupons or, something on all our minds right now, Covid19 restrictions.
Happy shopping everyone.