Morning all! Hope your day is bright and sunny. 
We have something for you!
Would you like to be notified about Giveaways, Sales, Special Offers just for subscribers, Coupon Codes, New Collections, and Shop Updates at elle and belle jewelry a few times a year? Join the Elle & Belle Club and become an insider today. We promise not to flood your inbox!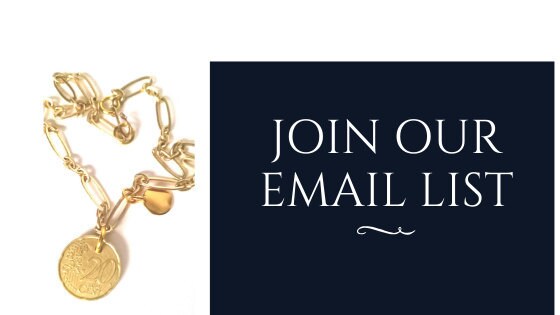 In RETURN, we will send each new subscriber a Coupon Code worth 20% off your first or next purchase! Plus you will receive exclusive offers and info sent just to our subscribers.
 To subscribe, send a quick message to elleandbellejewelry@gmail.com OR 'contact us' at the bottom of the page on our website www.elleandbellejewelry.com OR send us a DM on our Instagram account @elleforsterjewelry 
 We are looking forward to giving away some coupons. Stay Safe. Stay Healthy and Take Care!
Liz (Elle)
www.pinterest.ca/elleandbellejewelry/
www.instagram.com/elleforsterjewelry/